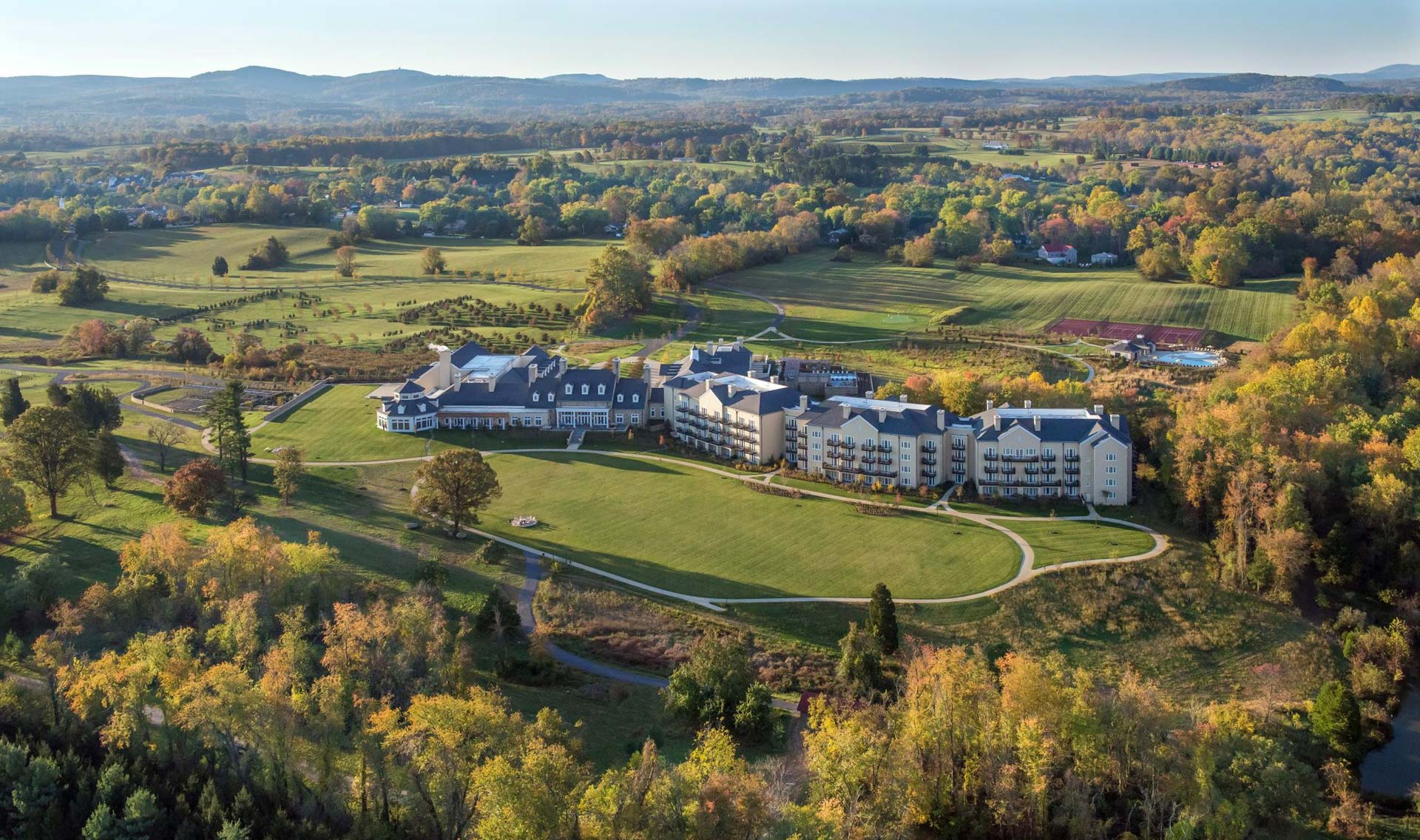 11 Feb

In Memoriam Entrusted to Serve Salamander Resort & Spa

Opened in August 2013, Salamander Resort & Spa is a LEED Green Building Certified resort situated in the historic village of Middleburg on 340 picturesque acres. Designed to respect the architectural traditions of Virginia's countryside, Salamander features 168 spacious rooms and suites that blend into the natural environment. Resort Owner Sheila C. Johnson has created a luxurious destination featuring an award-winning 23,000-square-foot spa, the reputable Harrimans Virginia Piedmont Grill, local favorite Gold Cup Wine Bar, a dedicated Cooking Studio with cooking classes and the adventurous Tree Top Zip Tour.

Salamander also has a full-service 14,000 square foot Equestrian Center with unique programming like Yoga on Horseback and the nationally acclaimed Equi-Spective as well as a 22-stall stable and an outdoor riding arena with ThorTurf footing. The objective of the resort's equestrian program is to develop complete equestrians according to each rider's individual goals and capabilities, while fostering a close relationship between horse and rider in a fun, nurturing environment.

Horse owners are also welcome to stable their horse(s) at Salamander for short-term overnight boarding and receive top level care including daily feedings, stall cleaning and turn out per owner's request – Cap with local hunts and enjoy the convenience of being near local competitions.

All spa, culinary, zip line and equestrian facilities and programs are open to the community. For more information on upcoming events, visit www.SalamanderResort.com.