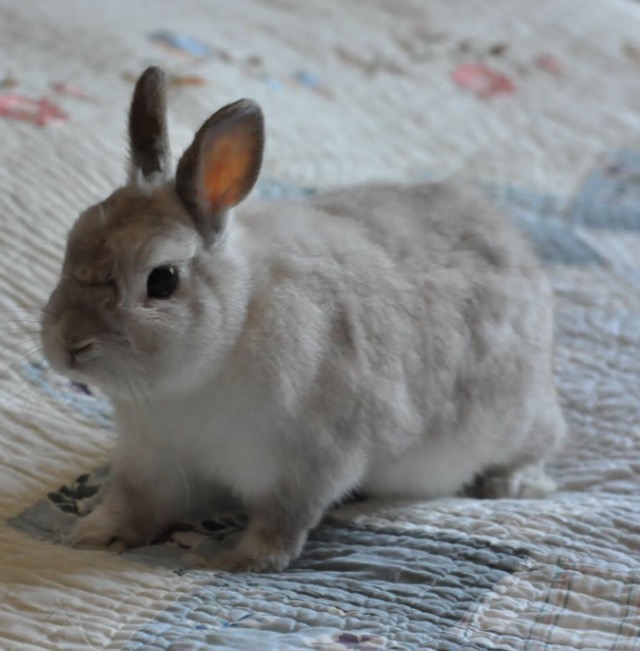 15 Mar

Flakey the Bunny

Flakey (short for Snowflake) was born in NY, September 2005. I was blessed to have been able to adopt him as an infant. I quickly learned what a gift he truly really was. From the start, Flakey displayed a personality that left a lasting impression on every person that came in touch with him. His patience and his loving demeanor warmed even the coldest of hearts. It was impossible to not fall in love with his precious soul.

Upon coming home, Flakey welcomed me by eagerly stand up on his hind legs, eager to be held. Once within hand's reach, you'd either be welcomed to his soft loving licks or a nudge from his furry little head, seeking a petting from your hands. And no one forgets Flakey's little hopping dance at the sound of mom's singing .

Flakey left this world March 7, 2017. But even in his final moments Flakey showed me the true meaning of love. Despite his condition, he waited for me to greet him in the morning so that I could share his last moments of life, in my arms. While Flakey may have left his vessel, I know his soul is free now and nearby. I love you Flakey, and always will.