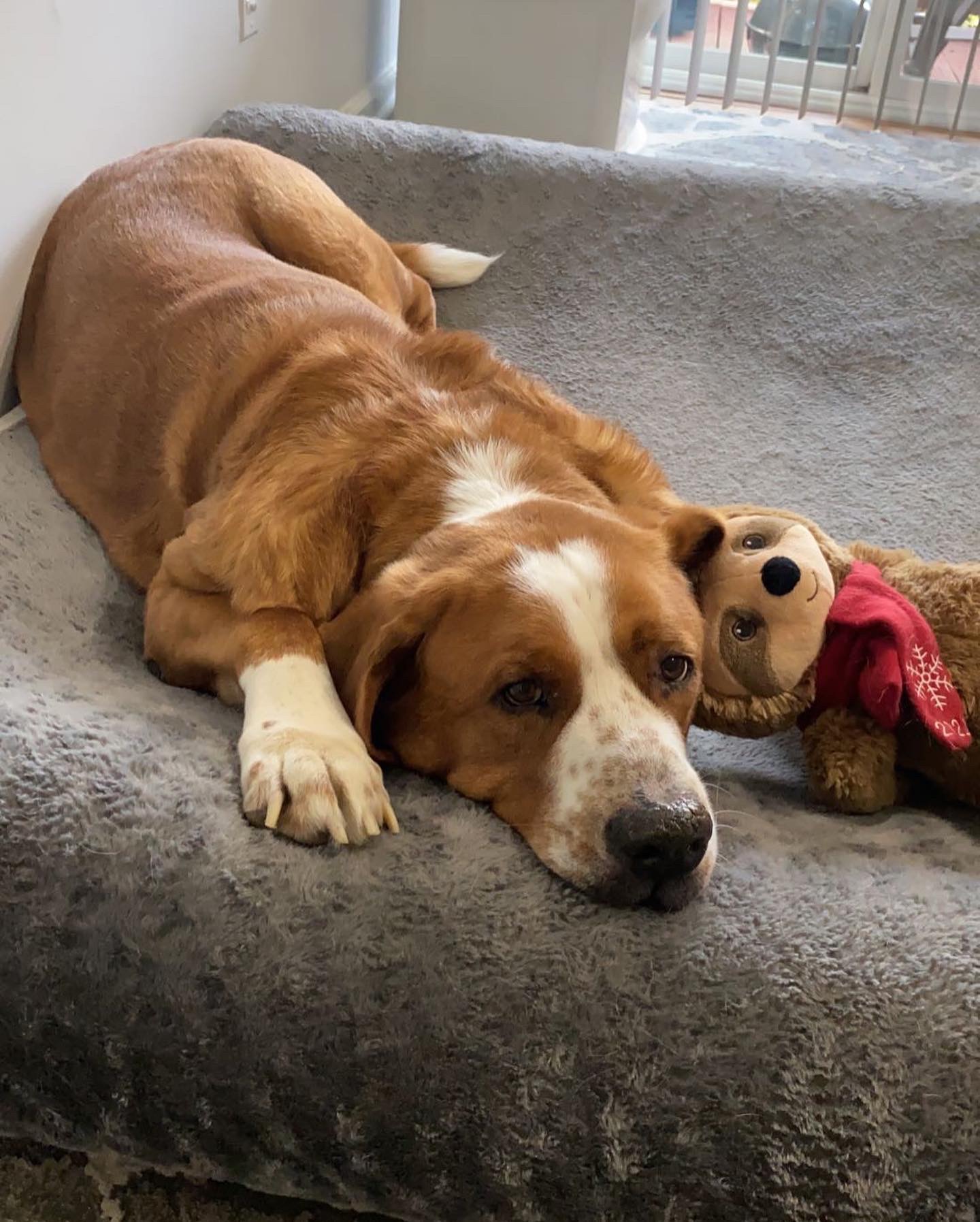 14 Jun

Bentley, our gentle giant

Bentley, our greater Swiss mountain dog, was born on May 3rd, 2013. My high school sweetheart and I, named Bentley after our favorite business teacher, that's where my fiancé and I first met… Bentley was 122lbs., very calm, always wanted to cuddle. The perfect song that would describe Bentley is, The Beatles, "here comes the sun", he was always just such a happy dog. Always wanted to play, would randomly have these hyper moments. Even though he was 9 years old he had a lot of energy. We really wanted Bentley to have a sister, another dog. On June 4th, 2022, we got a Cane Corso from a breeder in Ohio. Bentley was so happy to see another dog. It was amazing how much she learned from him in just a short amount of time. Because Bentley was always such a calm dog, he would calm her down. Unfortunately, 24hours later, middle of the night, June 6th 2022. Bentley experienced bloat. Everything happened so fast. Drooling, enlarge stomach, panting….. once we got to the hospital it was pretty much too late and within minutes, we had to make the decision to put Bentley down…. I can't express how heartbroken we are. Bentley was our entire world. People would always tell us, "wow, usually large breeds don't live up to like 6 or 7yrs old!" Bentley proved them wrong….. The worst part was just seeing Bentley in the hospital with all these IVs in his arms, laying down strapped up, still happy to see us. He looked at me as if he was saying, "so are we going to go home yet mom?!?" And I just hugged him so hard. We said goodbye to Bentley. We were so blessed to have such a calm, relaxing, lovable dog. Bentley was truly a unique one of a kind dog. We love you so much Bentley, this written story doesn't even explain half of what you meant to us. thank you for everything my gentle giant..
– love you forever , mom&dad.