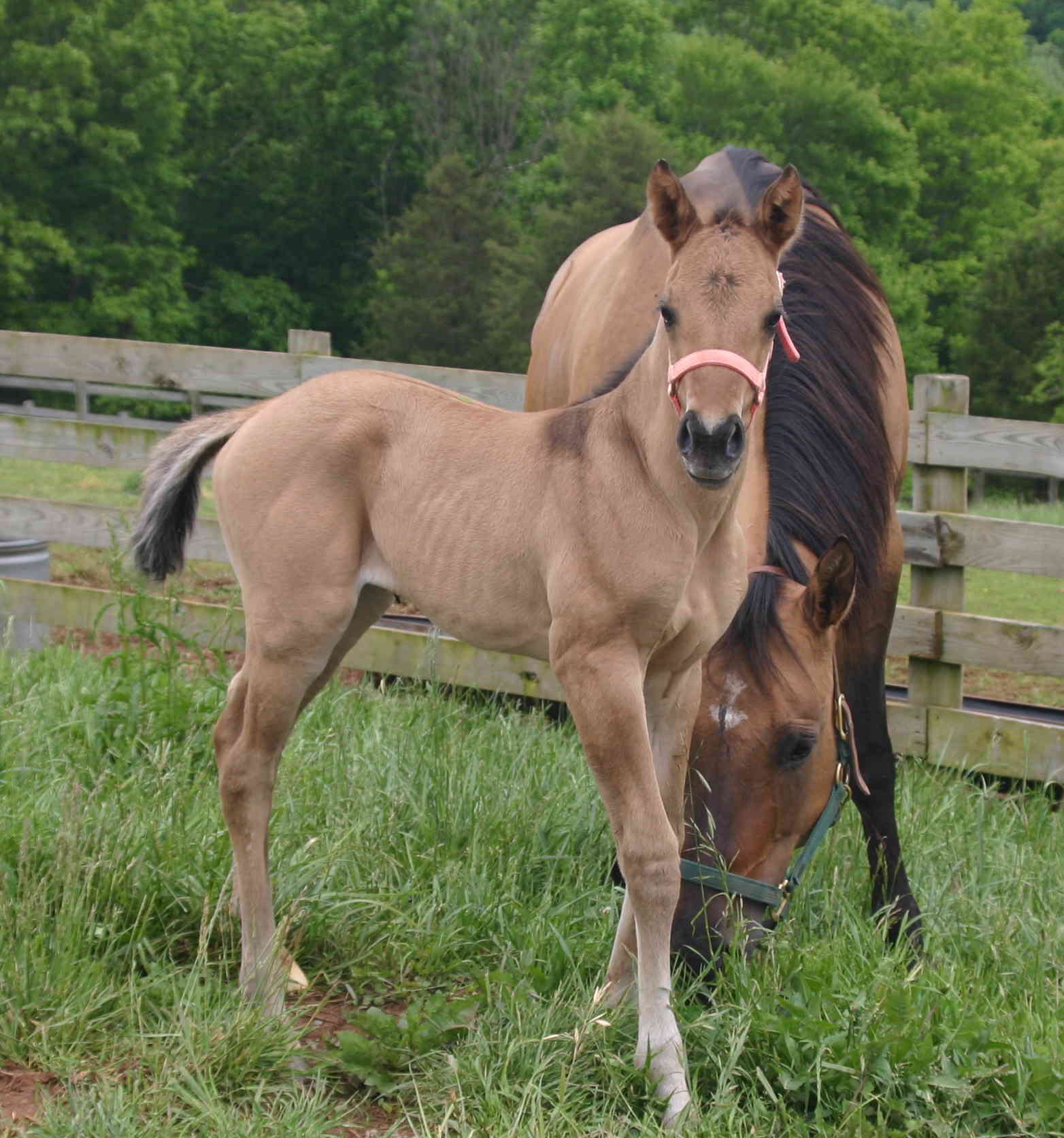 23 Aug

Bella

Bella was born on May 22, 2005 at Mountaintop Ranch in Elkton, Virginia. She would be called Cody's Mocha Menthe, AQHA number 4685174. From the day she was born she was the girl who had it all— beauty, brains, her mother's fire and her father's strength. She didn't know it but she was a great-granddaughter of the famous Joe Cody and Doc Bar, both inducted into the AQHA Hall of Fame for their foals with legendary intelligence, reining and cutting skills.

Bella was so smart and sure of herself that by the time I bought her at 3, she had been returned to the breeder twice for being too ornery to handle. But I loved her curiosity, sense of humor, and bravery and we worked together to become a great team. She was an amazing horse. She never refused a jump, obstacle, bridge, tunnel, or water—she'd try anything I asked just because she trusted me and I trusted her. She made me a better person, and I hope I made her a better horse.

The most important thing about Bella is that she has lived. She came into the world on a beautiful spring day. Because she was here, she got to feel the sun on her back and the wind blowing through her mane. She grazed in warm summer rain and spent afternoons napping in the sun. She watched the sun come up countless mornings and watched it set on crisp autumn evenings. She got to race and play in drifts of winter snow. She made friends with people, horses, dogs, barn cats and chickens. She experienced the beauty of this life, present in every moment.

I remember galloping in a wide-open field with her one windy day, leaning forward, letting the reins drop and whispering in her ear, "go Bella, go!" With every stride she picked up speed and we flew faster and faster until it felt like we were flying. She ran and she danced, and I'm so grateful that I got to share it.